kickbikes and kick scooters import and sales specialist
About us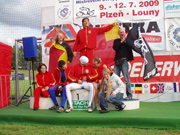 E-kolobezka is not just a scooter (footbike) e-shop runned by scooter freaks and professionals - it has also ambitions to eat all the scooter knowledges our team has gaines through more then 10 years we have been kicking the surfaces of our planet, and to the internet portal for all scooter fans.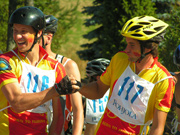 Our team has grew up from the bigest international scooter team, legendary ULTIMA K.LAP TEAM. So nowadays it is runned by Ultima Trading, Ltd. Company.
The internet shop is pilliar of our project, however we also want to connect the kicking community and to help our small but beautiful sport to grow a little..
We want to bring the scooter world news to our readers as often as possible. We would like the scooter athletes to talk to each other via our forums, we would like to help anyone new to enter the scooter sport.
OK, e-shop and scooter portal. What more?? Whatever!! If you have any questions, ideas, needs, here we are for you. Rentals, teambuilding - nothing is impossible, just let us know....
Our team: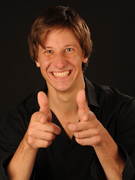 Václav Liška
Vašek Liška, alias Mr. Liška, is an actor by profession, working in České Budějovice City Theater. He is our media face and the director Zdenek Troška´s feritale ministery for Scooter Purposes. He is a great scooter athlete, 6th in the World Scooter Champs 2008, bronze Kicksled World Champs 2005 and many more.
tel: +420732210574
e-mail: liska@e-kolobezka.cz
icq: 459565190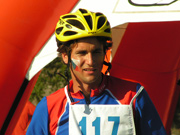 Jan Vlášek
One of three founders of the legendary ULTIMA K.LAP TEAM, first and to date the only Czech man world scooter Champion - Holland 2008. He has also bronze (2006) and silver (2010) world medals, silver European Champs 2009 and many Czech titles. He is lawyer by profession.
tel.: +420737535664
e-mail: vlasek@e-kolobezka.cz
icq: 151073267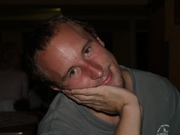 Jaromír Odvárka
Jarda is a teacher in his civil life and also a coach of young athletes in Slavia Prague athletic club. He is also an active middle distance runner with 1500m personal best under 3:50, 00. His star has risen in Italian Word Champs 2010, where he won two 4 bronzes and one silver. It is to be continued...
tel.: +420774654544
e-mail: odvarka@e-kolobezka.cz
icq: 317012157
Jaroslav Tlapa
Jarda is the man who came to ULTIMA K.LAP scooter team from RC Zlín for 20 bottles of Pilsner beer - great business. He is the man with the longest kicking history in our team and the stable point of ULTIMA wold and european relay teams. In civil life he work with water electricity.
e-mail: tlapa@e-kolobezka.cz
Vojtěch Procházka
The only member of our team, who has never been kcking. Without him, however, our project was not possible. He is the father of our website, website engeneeing is also his profession.
e-mail: prochazka@e-kolobezka.cz